Most of you have your own favorite shisha flavor. And how to create new smells for bars, karaoke, coffee?. Hookah Shisha will teach you how to mix flavors easily. If you have difficulty If you have difficulties in the preparation process, please refer to other useful articles or call the hotline 098 338 4550 for the fastest advice.
Creating unique new mix flavors does not require you to have experience making super shisha. As long as you follow the tips below, you will have a better understanding of this interesting thing. Once you get used to and know how to mix scents, you can easily create more unique flavors. Share with Hookah Shisha so your valuable experiences reach hookah enthusiasts.
1/ Must have experience in making hookah
-First, you must know how to mix shisha. When you are proficient in mixing, then think about mixing shisha. Before instructing you to mix shisha, Hookah Shisha has a few notes to remind you. including :.
-First: You must understand the characteristics of the taste of the hookah you are using because each brand of hookah has unique characteristics. Alfakher's apples will be different from Gold Alajamy and Adalya, Royal…
Second, each brand of hookah has different coal temperature requirements. For example, the amount of heat the charcoal gives to the Adalya potion that you will use when smoking your will be completely different than the Alfakher for a lot of smoke.
-Thirdly, please specify what you want to mix. We will provide you with a table of frequently used scents, part 2. But don't be in a hurry, read it carefully so we can help you understand and master the preparation steps.
2/ Choose the scent you want to use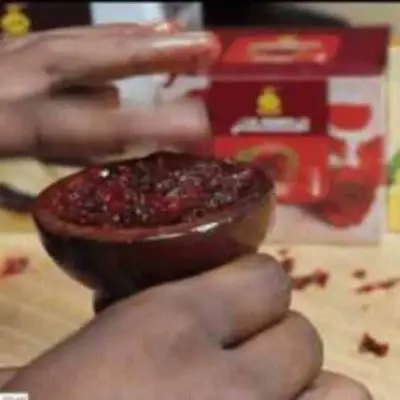 -Choose genuine shisha medicine distributed by reputable shisha dealers (Shisha Viet Star, Shisha World, Click No Tobacco, FastSell or Fashion shisha LCFS ..). head, harmful to health when smoking.
-Besides knowing which tobacco to use. A thorough understanding of the flavors will be extremely important when creating your own personalized hookah mix. But pure (unmixed) scents like apple, mint, grape, orange, cherry and mint from all our favorite brands.
-Please determine carefully whether you will mix flavors from the same brand of shisha (such as Alfakher, Royal …) or mix scents from different brands. To do these things, you must be really knowledgeable. Learn about shisha drugs. Start mixing from the company's own flavors. Then try to mix scents.
– Below is a table of scent mix recipes that bars in Vietnam or abroad often use.
-Next Hookah Shisha will guide the most important part is to work with us to try it with a specific video for you to understand better.
3/ Mix the herbs in a certain ratio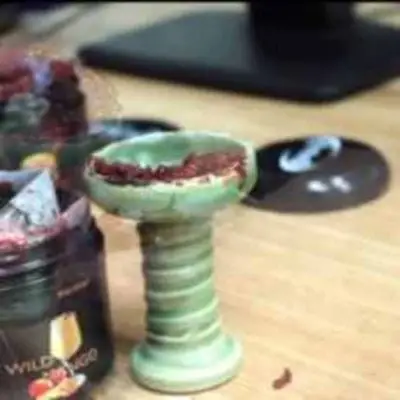 Consider some mixes you've created in the past, you may have used sideloading or packing methods. We can beyond this and make incredible mixture using a bit before mixing and shut goi.Ban concentrated flavor should use these drugs good shisha.
Wait, what is the concentrated flavor packed? Let's say you want some mint in the bowl, and you sprinkle yours on the top of the bowl before applying your tin foil or the heat management device. That only makes up about 10% of your mix and it can go missing or go unnoticed with the other 90%, so focus on this one flavor to make sure it pops in their bowls. I.
If you are using a funnel bowl or any bowl with an air channel, select the flavor in focus and only feed it around the tower, this will ensure that the flavor is not lost and it comes to the fore in every pull. . The same can be done for an Egyptian bowl or any bowl with air channels on the underside, simply placing your concentrated flavors over the air channels.
We don't overuse this concentrated flavor, so expect the overall flavor of the bowl to shift midway and take out the main ingredients of your bowl. We call it a flavor changing bowl, like a .
The other side of the spectrum when you create a new blend is called "blend", and with the right flavor you can change up some of your favorite blends, for this example we will use Tangiers. .
If we want to blend flowers nicely with some lemon we can use Lemon Blossom, Hibiscus and Lemon. This can be done in three equal parts placed in the bowl.
Mix in your favorite flavor ratio eg apple 40%, mint 60%, all this is done before actually placing it in the bowl. Remember you are in the driver's seat to find your hobby and play with it.
Should mix shisha and fruit mix?
See 2 more steps to make a fruit hookah
Hookah hookah hopes that with this article you will gain more mixing experience. Just keep in mind that mixing involves some experimentation and may not taste good. As long as you can approach your sessions with a wealth of knowledge, each session will be great and you can show your friends that you can make a lot of enticing scents.
If any of these tips have helped you let us know in the comments section below, we're always on the lookout for new mixes to make. Call Hookah Shisha now for helpful methods and own cheap products with 2 main branches in Hanoi and Ho Chi Minh City